---
Canada has a tremendous opportunity to build upon its inherent strengths and take a cleantech leadership position in the production of bioenergy and bioproducts produced from sustainable biomass.
On November 1-3, 2016, policy makers, large GHG emitters, NGOs, and biomass feedstock and technology suppliers will gather in Ottawa for a dialogue on the deployment of Canada's biomass resources to reduce GHG emissions, generate significant employment, and serve as the basis for an innovation-rich sustainable economy.
---
Senior members of federal, provincial and local governments, along with industry representatives, academia, members of the financial community, NGOs and innovators from every sector will want to join in this dialogue.
---
The BioCleantech Forum will be held in Ottawa – Canada's Capital – from November 1–3, 2016. Day sessions will be hosted at the EY Centre, conveniently located near the Ottawa International Airport, while the evening Innovation Showcases will be hosted at the memorable Canadian Museum of History (November 1) and Château Laurier (November 2) overlooking the Ottawa River.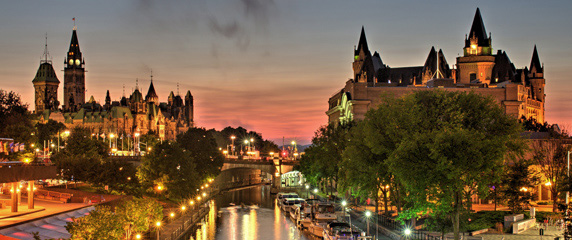 ---
Two full days of presentations and networking
Showcase of successful biocleantech projects, strategies, and policies from around the world
One day of plenary presentations and discussion on why BioCleantech is key to meeting Canada's 2030 GHG targets while driving innovation, job creation, and economic growth
One day of sector-specific presentations and discussion on how biomass can be utilized within the existing infrastructure for significant GHG reductions and a more sustainable economy
Two evening Innovation Showcases highlighting advances in biocleantech research, development, and deployment
Critical information on biomass supplies, logistics, conversion technologies, GHG performance, market opportunities, and social impacts
---